How SecondaryWire Works
SecondaryWire is an easy to use online marketplace for wholesale mortgage loans. Our unique model brings natural buyers and sellers together and enables them to efficiently negotiate transactions through our online trading platform.
---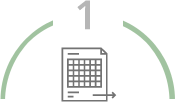 Selling Loans
Boost your liquidity and funds availability by selling your loan inventory to a broader number of buyers on SecondaryWire.
There are no fees to post loans for submission. We make it easier for you to find the right buyer for each loan – with better terms – and focus more of your time on what you do best – serving the needs of your clients and sourcing more loans.
Begin selling, it's simple
Post loans on SecondaryWire
Match with the highest bidder
Transfer loan files directly to buyer
(We never touch your clients' sensitive data!)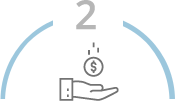 Buying Loans
SecondaryWire makes it efficient to expand your broker and correspondent base – reach new loan originators in new and existing markets without adding more locations or additional headcount.
Our advanced search options allow you to zero in on just the loans you that meet your lending guidelines and preferences.
Why wait, begin buying
Select a membership plan & sign up (Only members can bid for loans.)
Browse loans on SecondaryWire (Filter by category and lending criteria)
Bid on the loans you want
Receive submissions/loan files directly from seller (We never touch your clients' sensitive data!)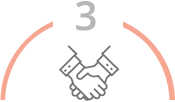 Complete submission
Communicate and finalize the transaction. Secondary Wire makes it fast, easy, and more profitable.
---